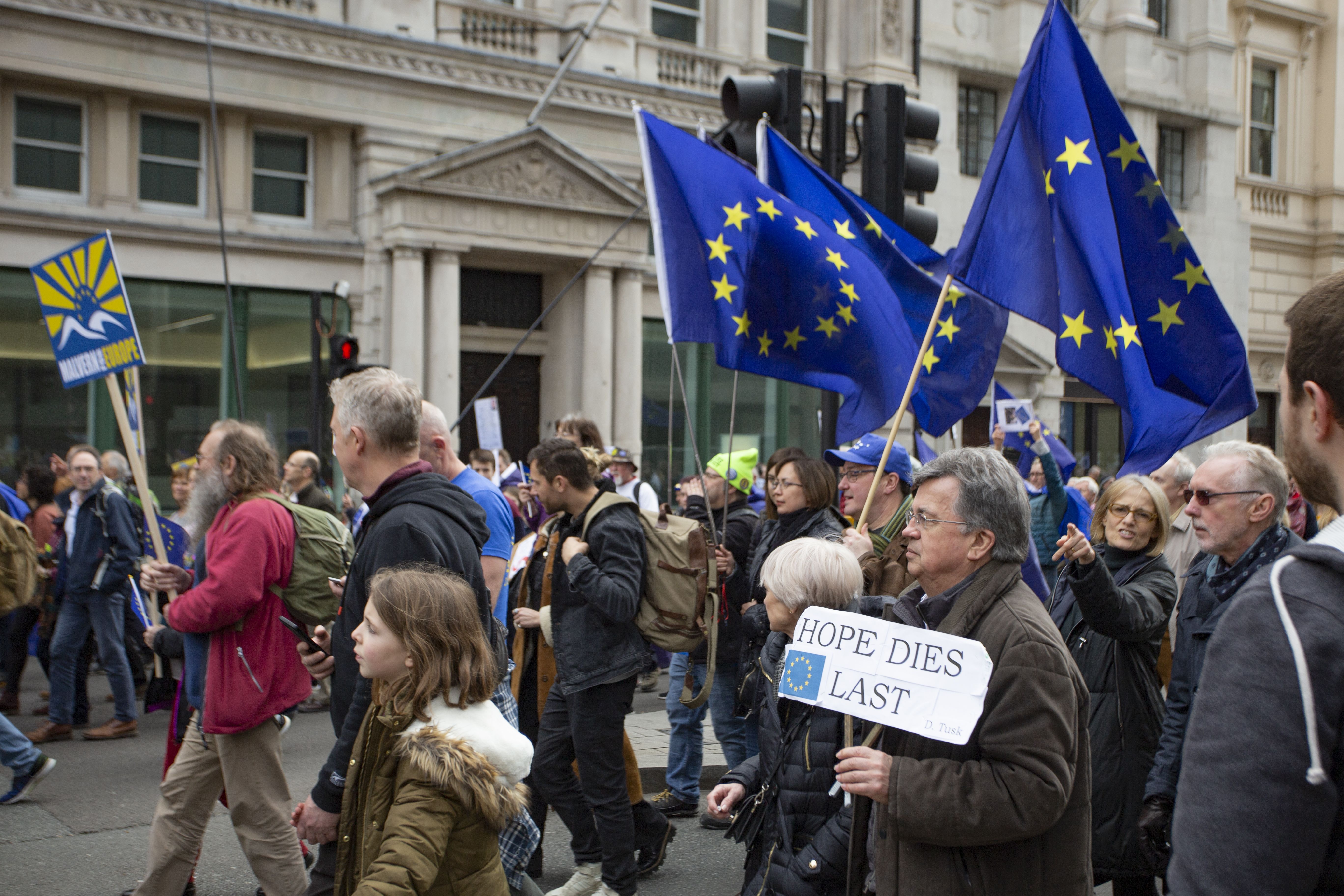 23rd March 2019 demonstration, London
March 23rd 2019 was a very important demonstration day for London: it was the last spark of hope for trying to cancel what for many people was a bad dream called Brexit. We happened to be in the middle of this protest as impartial bystanders, fascinated by a flood of people that flowed into the streets of the UK capital and clogged its traffic.
Following the estimation, participants were about one million and the demonstration ended in front of the Parliament, trying to request a second referendum of "reconsideration". We were in Trafalgar Square when the parade was passing by; we also met a small but noisy pro-Brexit group that was waiting for the opponent manifesters with the slogan "What do we want? Brexit! When do we want it? Now!".
Looking at these pictures and listening to these audio recordings more than one year after is interesting, knowing that this attempt was useless, that the British Prime Minister of that period would have resigned in tears in few months, that UK would have had a new Prime Minister and that Brexit, one way or the other, will be realised.