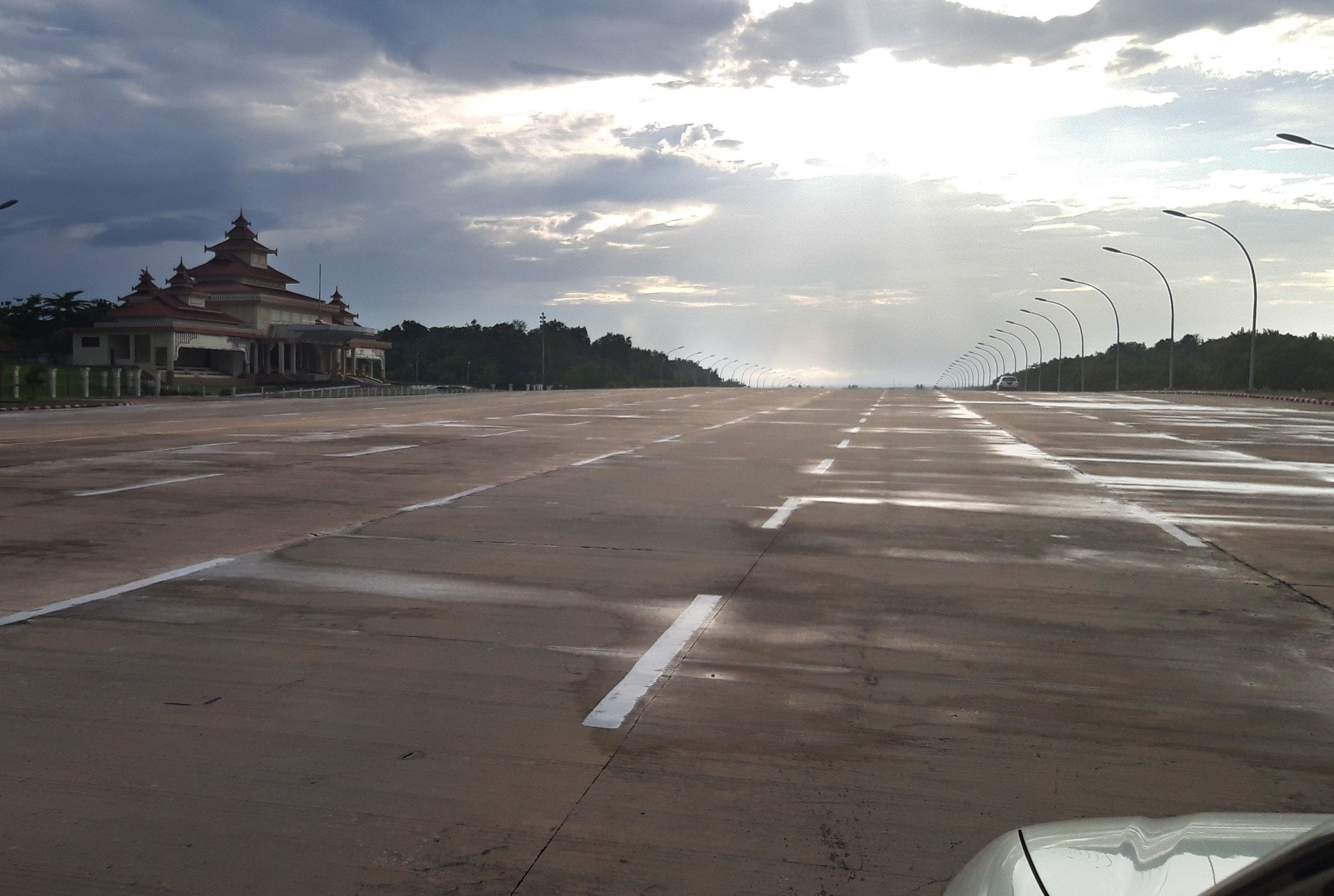 The paradox of Nay Pyi Daw
When you look for the capital city Myanmar, aka Burma, the result can make you a bit puzzled. Usually, capital cities have a long history and many places to visit, but it's not so in the brand new Burmese capital city. Nay Pyi Daw has been built in 2005 where previously there were rice paddies and sugar fields. Seen from above, it is a huge urban spot completely in the middle of nothing, about 320 km north from the real historical and cultural capital city: Yangon.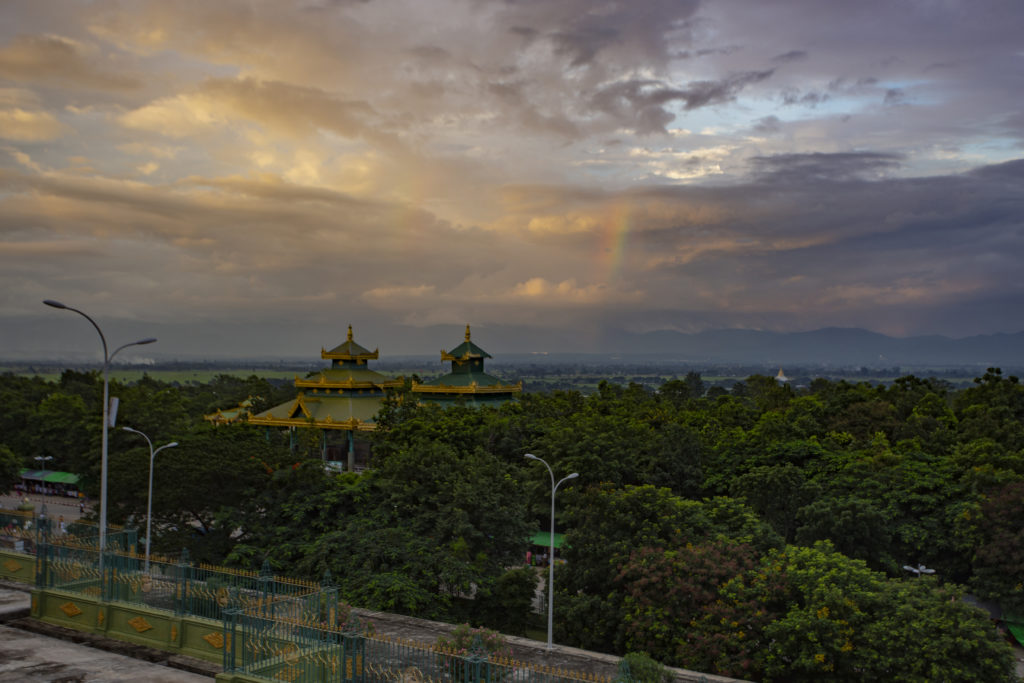 Nay Pyi Daw is not a particularly touristic site, few tours consider a stop there. Maybe it's because, in fact, the few things you can visit have been built ad hoc to show off, in an arm wrestling with the rest of the Country that is more similar to a malnourished child, too easy to defeat. 
We arrived in this city after having witnessed the state of misery of people's life in the big towns of Yangon and Pegu, both former Burmese capital cities. Pegu, in particular, looks like an enormous shanty town holding more than 250 thousand people, where, except for the main downtown streets, the others are an non-asphalted mud quagmire, covered by garbage. Those same streets that lead to historical marvels able to leave you gobsmacked, making you forget the total state of neglect of the town behind you. 
Nay Pyi Daw is the complete opposite. It's an artificial and unnatural oasis in the middle of a desert of ancient marvels, of dusty roads, of genuine smiles and unselfish kindness. Ostentations and demonstrations of power that greatly contrast with a Country that is one of the poorest on the planet. It has been built for showing to the world the greatness and magnificence of the regime, even from the meaning of its name: seat of the king.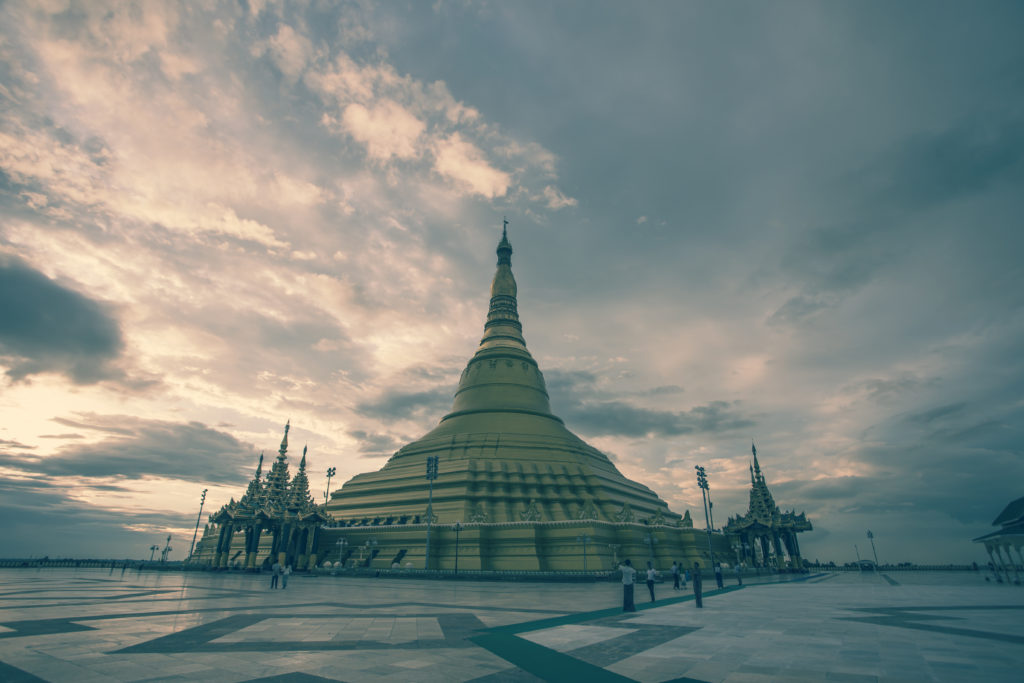 It is divided into areas of employment: residential, military, hospitality, touristic, ministerial, commercial, international and the area of Uppatasanti pagoda, the almost identical replica of the magnificent Shwedaagon Paya in Yangon, but far from being barely close to the charm and magic of that. Near the pagoda, there is an open air pavilion containing five very rare, endangered white elephants, enchained and exhibited to passer-by, as a symbol of good omen for the power. 
Opposite from the majestic Parliament, enclosed by kilometers of iron fences and surrounded by a 100-meters wide fosse, there is a road with 20 lanes, 10 per each direction of traffic. Said to be built for ensuring the landing of small planes in case of protests in the Country, it is an immense and completely empty concrete release, where you cannot stop over and with numerous police checkpoints that make sure nobody stops and takes photos.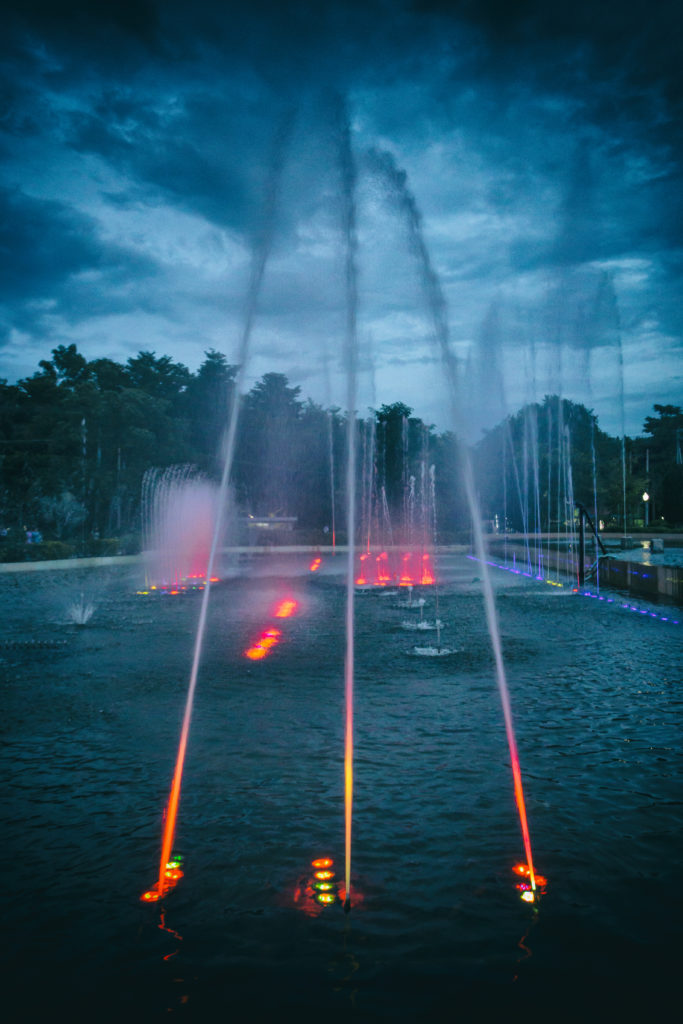 Downtown everything is geometric, neat and completely empty. It's seven times bigger than New York and has less than a million inhabitants, thus returning a ghostly atmosphere, like a post-apocalyptic movie; it's not by chance that it's often defined as "ghost town". 
Nay Pyi Daw has nothing similar to the rest of the Country, you won't see piles of garbage and shacks on the border of the streets, nor barefoot children playing on the sidewalks, betel sellers, people wearing the traditional longyi, moto-taxis and trishaws ready to give you a lift; there are a lot of fountains that perform real shows with lights and music, huge well-finished buildings, shopping centers, highways with countless lanes and bling taxis, in a surreal an immense order that cancels the history and cultural stratification of an entire Country. 
This huge city, surely lacking of the charme and atmosphere of the rest of the Country, on the other side shows another aspect of Myanmar. The other side of the coin, the eternal craving of every dictator: an island of order, designed in every detail, in order to give a remarkable, steady appearance of the Country. And it's exactly for this reason, for knowing as many aspects as possible, that it deserves a visit.